Posted on September 19, 2022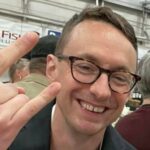 By Jack Follman, SuperWest Sports
Each week during the 2022 college football season, I'll give you my 10 quick thoughts about what happened in the previous weekend's games here in the West.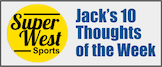 Week Three brought two big upsets involving three SuperWest teams, with No. 25 Oregon taking down No. 12 BYU and unranked Washington upending No. 11 Michigan State.
Those games, plus easy wins by Oregon State and Washington State over teams they were expected to beat handily, underscored the power and potential of the Pac-12's Northwest Region.
USC and Utah continued to impress as well. All told, nine SuperWest teams won last week, with six losing, and Stanford idle.
Here are my quick takes on the weekend's action.
1. Washington is Back with Kalen Deboer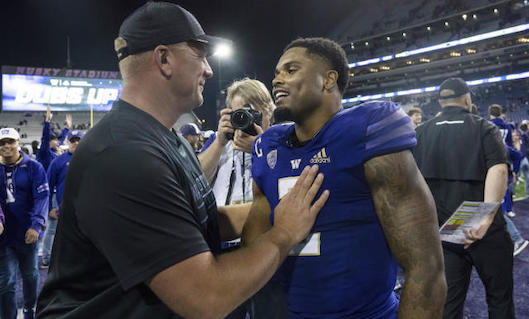 I think people expected Washington to be able to trade punches with a highly-ranked Michigan State team.
I don't think many expected them to blow the Spartans out of the water. The Huskies were especially impressive in their offensive execution with their transfer quarterback.
2. Michael Penix Jr. Could be a Star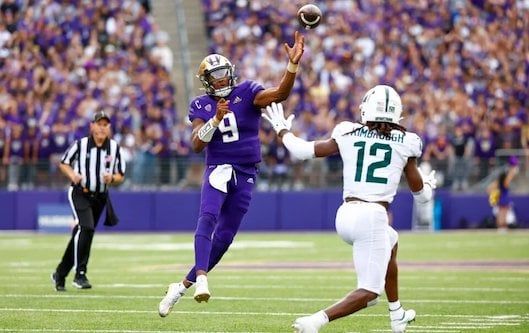 Penix looked just as unstoppable as he did against lesser competition against Michigan State.
In throwing for nearly 400 yards with four touchdowns while Washington took the foot off the gas for more than an entire quarter, he looked like a perfect fit so far in Deboer's offense.
3. Oregon is Ready for Primetime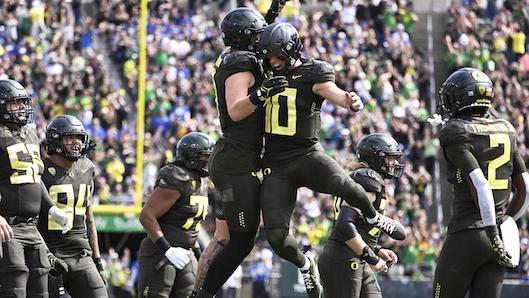 The Ducks took a lot of flak for getting trounced by what looks like an outrageously good Georgia team.
However, Oregon redeemed itself with a statement win, making quick work of a highly-ranked BYU team in Autzen. The Ducks look as good as any team in the Pac-12 going into conference play.
4. Don't Write Off Bo Nix Yet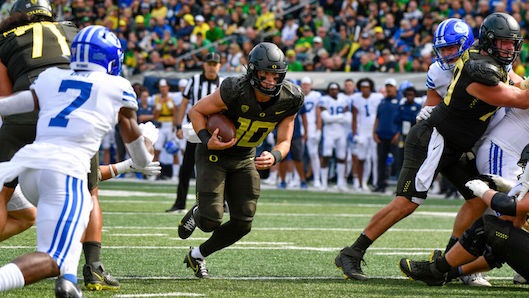 Iix had a great bounce-back game, shredding BYU with five touchdowns.
He's probably not a Heisman candidate but he certainly could play well in the Pac-12 and compete for a Conference title.
5. USC is Still Rolling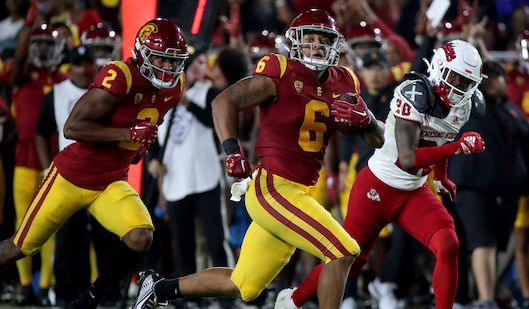 The Trojans keep looking better and better, this week running away from a strong Fresno State team in LA.
The Trojans were particularly impressive on the ground, with Austin Jones and Travis Dye both running for more than 100 yards and nearly 10 yards per carry.
The Trojans are looking scary so far under Lincoln Riley.
6. The Top of the Conference and the Title Chase Could be Fun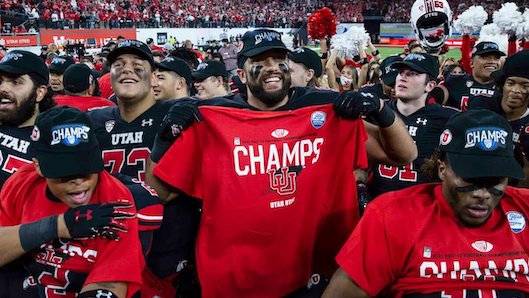 Utah, USC, Washington, Oregon, and Washington State look like they could be very, very strong.
People are writing off the conference and it could cease to exist very soon.
Yet that doesn't mean there aren't going to be some really good teams at the top that should stage some of the best big-time showdowns the conference has seen in a while.
7. Utah Should Still be the Favorite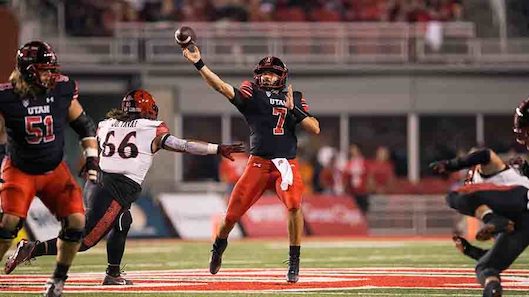 The Utes haven't made the statements of some of the Pac-12's other top teams at the moment.
They should still be the favorite, though. Utah bashed a struggling San Diego State team and looks ready to take on the Conference.
8. There Could be a Big Gap in the Middle of the Conference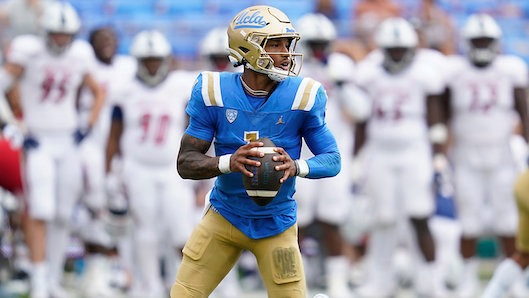 After years of parity, it looks like there could be some distinct layers in the Pac-12.
The bottom looks super iffy with teams like Arizona State and Colorado. And the Bay Area schools, along with Arizona and UCLA, might be a step down from the top half of the Conference.
9. OSU and WSU Take Care of Business and Get to 3-0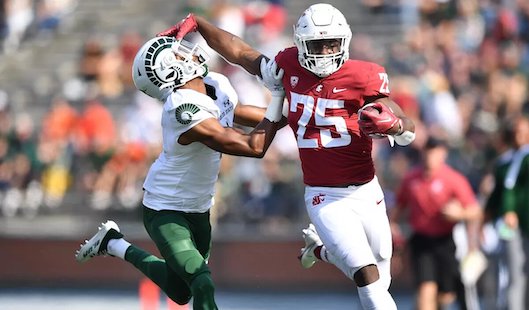 Getting through tough non-conference slates was big for the northwest "State" schools.
Oregon State took care of two great Mountain West programs and the Cougars head into a huge game in Pullman with Oregon flying high and undefeated.
These two teams could surprise and compete for the Conference title.
10. Arizona State Could be Done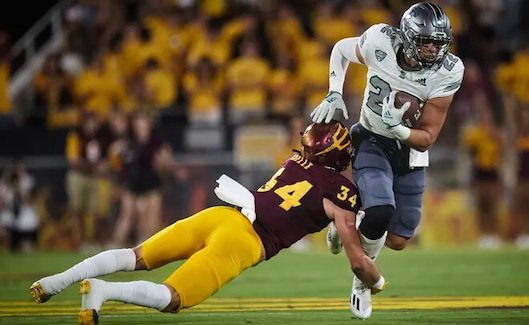 The Sun Devils looked solid at Oklahoma State. They didn't against Eastern Michigan.
They could compete with Colorado to be the worst team in the Pac-12, especially now that Herm Edwards has been fired. Interim coaches rarely fix broken programs in the time they're given.
---
—More from Jack Follman—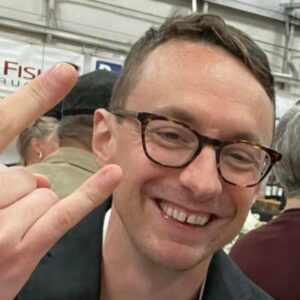 Latest posts by Jack Follman
(see all)